About Me
I BUILD SOLUTION FOR
SHAREPOINT & OFFICE 365
I'm a "Office Server and Services" MVP (formerly Microsoft SharePoint MVP), Senior Consultant, Software Engineer and Trainer, specialized on SharePoint, Office 365, Azure, and in general about all the Microsoft Collaboration Platforms and Microsoft Web Stack.
I work as a freelancer and I offer services of both consulting, development and training.
I'm passionate about web technologies and constantly use the latest technologies because I believe that innovation is the real added value in everything we create and offer.
I was part of the Ignite Group Instructors for SharePoint 2010 and 2013, and I held the first courses in Italy for Microsoft partners from Beta 2 SharePoint 2010.
I work daily with Microsoft partners to develop solutions that help the adoption of these platforms.
Go to My LinkedIn Profile
WHAT DOES MVP MEAN?
Microsoft Most Valuable Professionals, or MVPs, are technology experts who passionately share their knowledge with the community. They are always on the "bleeding edge" and have an unstoppable urge to get their hands on new, exciting technologies.

They have very deep knowledge of Microsoft products and services, while also being able to bring together diverse platforms, products and solutions, to solve real world problems.

MVPs make up a global community of over 4,000 technical experts and community leaders across 90 countries and are driven by their passion, community spirit, and quest for knowledge.

Above all and in addition to their amazing technical abilities, MVPs are always willing to help others - that's what sets them apart.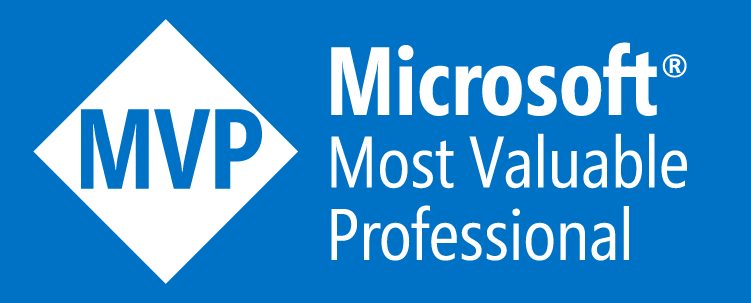 Visit MVP Site
SHAREPOINT 2013
APP MODEL SUCCINCTLY
This is My book about SharePoint 2013 App Model published by Syncfusion.
SharePoint 2013 App Model Succinctly is a hands-on approach to learning how to develop SharePoint apps.

Author Fabio Franzini introduces readers to the concepts that make SharePoint 2013 simpler and easier to use than previous development models.

You'll learn to develop both on-premises and cloud applications in Visual Studio 2013, then enable your apps to communicate with SharePoint using the client-side object model (CSOM) or the representational state transfer (REST) API.

Plenty of code samples and graphical interface tips are also included!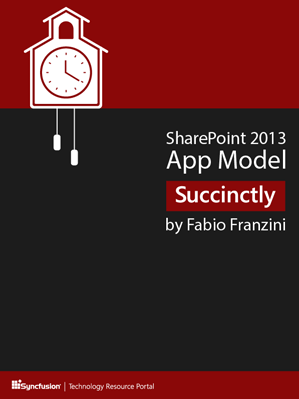 Download it
What Say
My Clients & Colleagues
Fabio is one of the professionals I trust. Apart from the undiscussed technical skills, he works well with everybody and he has the touch of the problems and the business. I also appreciate the way he leads, independently, his businesses.
Fabio is a very knowledge developer and SharePoint consultant. With a great attitude in problem solving, I worked with him on different projects. A great project leader, with high capacity to lead and organize a working group and also good teaching quality.
I met for the first time Fabio in July 2010 when I attended a training course about SharePoint 2010. Despite SharePoint difficutlies for beginners in the subject as me, Fabio made lessons very interesting and less heavy too through his pleasantness. During the course he has demonstrated all his patience and kindness as trainer but also all his skills about the topic. His deep and detailed knowledge of the subject has been very useful to understand key aspects of SharePoint and his great abilities as developer to learn conceptual and technical aspect about ASP .NET framework. He has the mindset and approach of a trainer every course must have.
Fabio has been rapidly growing in competency and skills because of its native cleverness; he's now one of the best SharePoint Developer i met. He's also a genuine friend and a great communicator
In difficult moments, Fabio is always the right person in the right place! I've received several compliments from customers who rely on Fabio's works. Fabio is an innovative self-starter, who rarely requires supervision. He is punctual, typically exceeds expectations, manages stress well and voluntarily works overtime to meet a deadline.
Fabio is an engineer with extensive experience and excellent skills. Hss skills on SharePoint make it an important point of reference on this platform and its intellectual skills, I consider it an excellent partner for issues inside/outside the scope of work. Is a real pleasure to know and work with him.
Fabio is a well preparred trainer, with excellent exposition capabilities. He can put in direct relations the theory with practical examples, modeled on his professional experience as a designer and developer. Some of the example are made "on the fly" and this gains estimation and attention from the audience. Bravo.
Fabio è un grande sviluppatore software con una passione enorme per la programmazione. Lavorando assieme, ne ho potuto apprezzare la puntualità nel completamento dei task programmati e il pragmatismo nel proporre soluzioni efficaci a problemi reali.
Fabio it's a great Developer in Microsoft Environment. Actually we work togheter in Microsoft Sharepoint Platform. It's a great teacher and an excellent consultant.
Fabio is a special trainer for Overnet: he's always careful to customer and classroom needs and he's able to set up a good felling with all attendees.
Fabio despite being a young person, demonstrates a maturity and experience sailed on Microsoft platform, especially in development technologies on MOSS Sharepoint 2007/2010 . I highly recommend Fabio for his professionalism and competence.
Fabio is a very good teacher with a deeper knowledge in SharePoint and with an excellent communication.
Fabio has been Traineer for "Microsoft Official Course Sharepoint Application Development 2010". I really appreciated his availability and know how in Sharepoint.
They are
My Services
Training
As a Microsoft Certified Teacher (MCT), I'm teach on development with the Microsoft platform, whether it's SharePoint or Office 365 and Azure. Contact me if you need to train for your business.
Consulting
My consulting activity allows me to offer my business days on-site or remote for analysis and / or development of business solutions using the most right Microsoft platform for your Business.
Developing
I have been developing Web and SharePoint projects for over 15 years, realizing any integration and / or customization. My experience ranges from Windows, Web and Cloud Applications, always using the latest technologies available.